La metodología de trabajo de Startup Weekend, empodera a los participantes de este evento a alcanzar la innovación, brindando las herramientas y el conocimiento necesario para lanzar una startup en 54 horas.
Etimológicamente hablar de innovación es hablar de novedad. Una renovación que abre nuevas posibilidades. Este se ha convertido en un término en boga que vemos implementado en diferentes ámbitos como la ciencia, tecnología y el emprendimiento.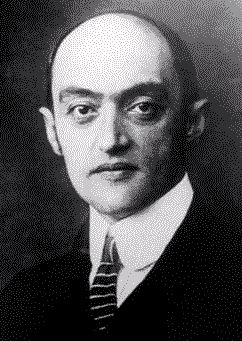 Hablar de espíritu emprendedor es remontarse a la época del economista austro-estadounidense Joseph Alois Schumpeter que en su Teoría general del capitalismo introdujo el término de innovación refiriéndose a nuevos productos, nuevos métodos, nuevas formas de organización empresarial, nuevos mercados y nuevas fuentes de materia prima.
Esta acepción de la innovación en la economía originada los primeros años del siglo XX, es la que aún en nuestros días sigue vigente como materia de estudio e investigación para lograr factores que generen un impacto de forma positiva tanto en las grandes empresas como en los nuevos emprendimientos.
Con el objetivo de brindar una experiencia vivencial, formativa y educativa a todas las personas de espíritu emprendedor con una idea de negocio, la organización no lucrativa UP Global basada en Seattle, Washington, crearon programas como Startup Weekend.
Se trata de un evento que sucede en 54 horas donde se conecta a personas con ideas de negocio con un amplio grupo de coaches y mentores experimentados dispuestos a brindar conocimiento y las herramientas necesarias para que los participantes, logren en un fin de semana, validar que su idea de negocio es viable y que existen personas dispuestas a pagar por sus productos y servicios.
Asimismo se logra trabajar y experimentar con modelos de negocio que permitan generar una mayor tracción en el mercado de tal forma que el emprendimiento pueda ser competitivo globalmente.
El evento también puede funcionar como enlace entre los emprendedores e incubadoras de negocio o inversores de capital ángel. Aunque existen muchos ejemplos de empresas originadas en Startup Weekend que han logrado rondas de inversión global, los verdaderos casos de éxito son los participantes que obtienen el conocimiento sobre cómo emprender, cómo validar ideas y modelos de negocio, cómo innovar en la forma de ofrecer, vender o desarrollar un producto o servicio.
Y sobre todo, cómo lograr que los emprendimientos logren sobrevivir a las condiciones socioeconómicas actuales, en un país en que la pequeña y mediana empresa representa más del 90% de la generación de empleos y donde 8 de cada 10 empresas, fracasan antes de cumplir sus primeros cinco años de operaciones.
Si deseas vivir la experiencia de Startup Weekend, prográmate porque en los siguientes meses, Sonora hospedará tres ediciones de este programa los fines de semana del 19 al 21 de septiembre en Hermosillo; del 24 al 26 de octubre en Ciudad Obregón; y del 14 al 16 de noviembre en Guaymas.
Regístrate y participa en la que puede ser la mejor experiencia emprendedora de tu vida.
Startup Weekend Guaymas
November 14th, 2014
Regular program Startup Weekend will be launched in Guaymas, México for the very first time during Global Startup Battle 2014.
The Sonoran Technological Institute, a local based university will host the event in his modern CEEDER Building used by the students of the Software Engineer career.
Entrepreneurs, developers, marketers and business people in the metropolitan area of Guaymas be the target audience for this first event in the city.
This will strengthen the activities of the Digital Guaymas Initiative that seeks to create communities by organizing technical events and entrepreneurial ecosystem.
We expect the participation of 70 to 100 participants during the weekend from 14 to 16 November.
Knowledge is the most valuable asset, so it is important to involve experienced mentors like Manuel Molina, Joel Avendano, Jesus Gaxiola, Roberto Limon, Sixto Mexia, Diana Orantes and Alexis Sanchez, among others.
Guaymas, northwest of Mexico is a city in the state of Sonora whose economy is leveraged by various industries such as aerospace, fishing, tourism, port activity and settlement of parastatal companies in the energy industry.
The experience gained through Startup Weekend definitely have a positive impact on our society and economy.